Japanese white Carrara marble trail.
Our Japanese white Italian marble trail  Carrara, are pieces of natural stone, of oval form. Each piece is unique and different but homogeneous sizes, the mean measurements are 52x44x2 cm.
It is a different way to the usual Japanese trail, due to its original oval design and because the white Carrara marble, a material that until now has not been used for Japanese trails.
They are an essential addition to the garden, are used to create paths through the garden, either grass, ground, sand or decorative stone. They are also used simply as decoration.
Japanese trails
The idea is to place the Japanese treads following the doctrine of the Japanese landscape style, looking for a full integration between hardware and the environment in which they are located.
These roads give a rustic and natural touch to the garden. For placement leave some separation between pieces and others, avoiding necessary step on the grass or material on which settle.
The ideal width of these roads is 50 or 60 cm. This kindof  trails require no too much work and are, ultimately, fairly inexpensive.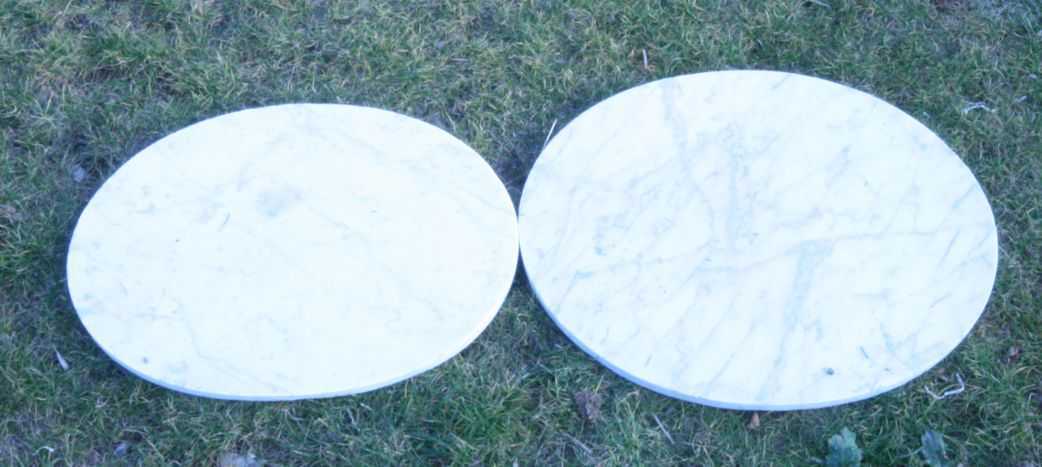 Also we have available  different marble colors  like cream and pink.
Also available in different sizes like:  300x300x20, 280x280x20 and 250x250x20 mm.
Another option to create trails and roads is our irregular black stone.