Black polished pebbles
Unique natural polished finish.
black stone IGEA is an unique stone, for its distinctive intense black color and a new exclusive polished of Canteras el Cerro.


Available in differents sizes,:6-12, 12-24, 24-40, 40-60, 60-80 and 150-250 mm. This is an unique polished finish, practically handmade, without use any product like additives, paints, solvents, acids and therefore retains its lifetime to all weather conditions, cold, heat, water…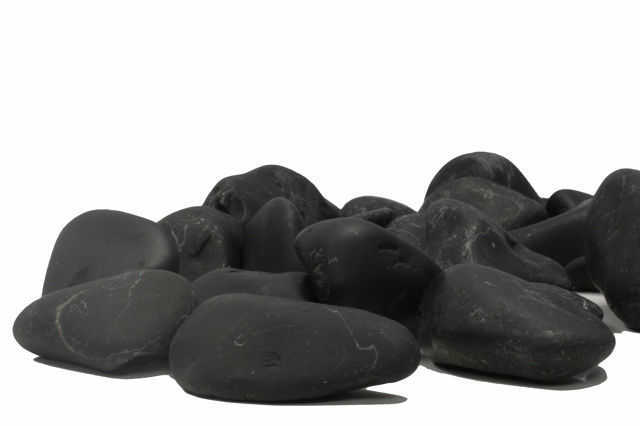 It´s used in indoor and outdoor decoration, gardening, landscaping, indoor decoration projects, townhouses, shops, exhibitions, fairs.

Our polished black stone will give to your project a touch of elegance and exclusivity for its beauty and natural glow, and its intense black color.
If you are interested in buying or distributing our polished stone can obtain more information and samples contacting
us by Email
or by phone: 0034 948 84 40 68
You can buy or distribute our stone  unique and exclusive:  http://www.velestone.com/piedra-negra-igea-pulida/